Polar Manufacturing has been designing and manufacturing door and truck body hardware for industrial applications since 1915. From locking handles to rope rings, their extensive product catalog is made possible with the help of a robust line of machines like their 50-year-old press machine used for forming heavy metal bars with two bends - all controlled by human operators. It was only after realizing they could not keep up without automation that Polar turned to Formic in search of an efficient solution that could help them boost productivity.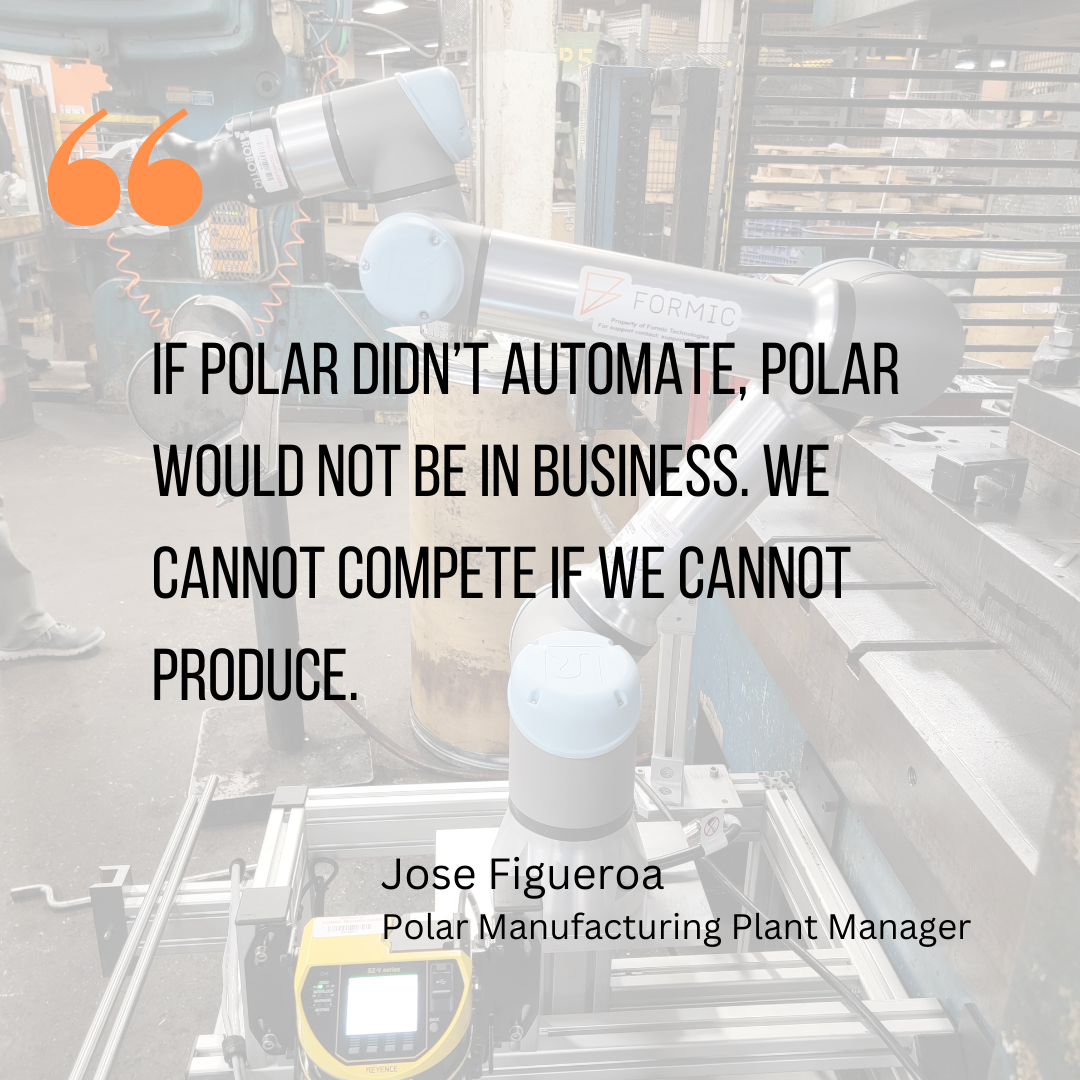 In Formic, they saw a perfect partner to help them automate without any complexity or high upfront cost. Formic's model allowed them to pay absolutely nothing until the system was installed on their shop floor and performed as promised.
Bob Albert, whose family owns Polar, said "It's been very painless. We like the company we chose. They don't just set us up and walk away. And that to me is very key… Since it worked out and it seemed good, we're going to stick with them. They charge us by the hour for the machine, which is a very novel approach."
Jose Figueroa, Polar's plant manager, added: "If Polar didn't automate, Polar would not be in business. We cannot compete if we cannot produce."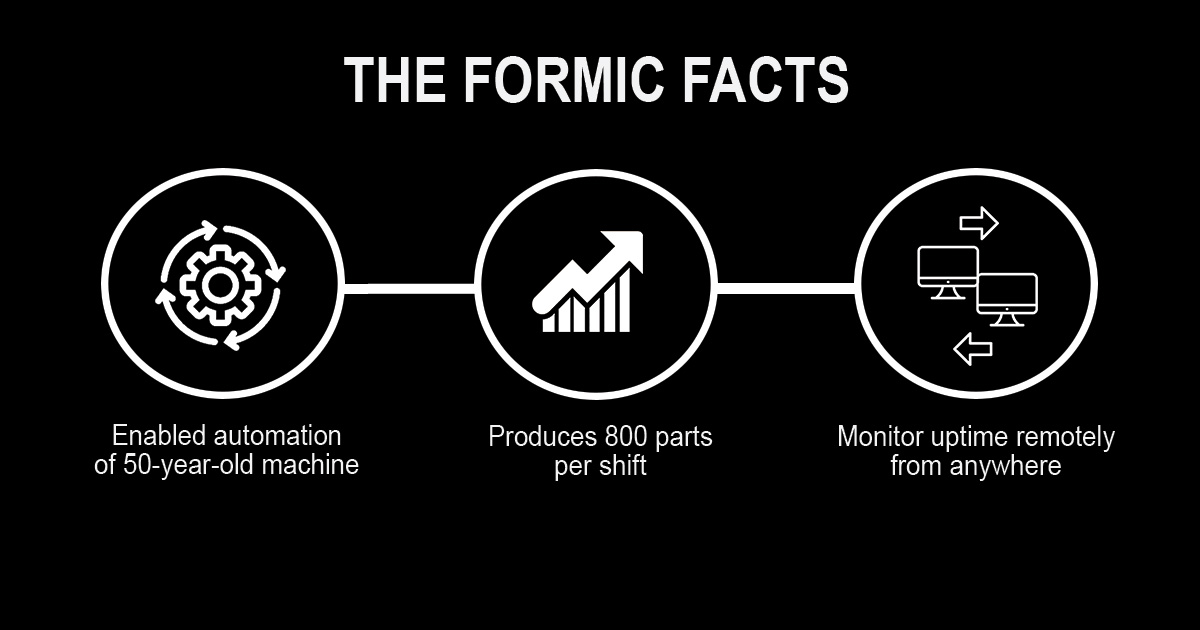 Despite the rise of automation, small and medium-sized firms remain vital to US manufacturing. These companies account for a staggering 98% of total employment in this sector - equating to more than five million workers nationwide - yet are often slower at integrating robotic technology into their operations compared to larger organizations.
In fact, overall, labor productivity of the largest manufacturers is 58 percent higher than their middle-sized counterparts; a significant part of this gap is explained by the lack of technology adoption among smaller firms.
The Solution
To design the solution for Polar, Formic partnered with Designhawk, based in northwest Chicago. The solution included a UR5e robot from Universal Robots, two jaw grippers, a touch screen HMI, stand wheels for mobility, an input magazine, and an automated oiling mechanism.
To ensure things moved forward on schedule, Formic managed every step of the project from providing equipment and custom engineering to covering installation costs, all with an expectation that the system performs as promised.
Like any automation system, designing the solution required overcoming a few challenges. First, the press is 50 years old, so it required the use of external sensors to detect motion and work seamlessly. Additionally, this press runs a few different part types, some of which the robot can accommodate, some of which it cannot. This required the system to be mobile, so it could be moved out of place when the machine is manually operated. Finally, Formic needed an automated safety block to hold the part in place while the press executed the bend.
The Impact
Polar's transition to automation has yielded remarkable results, with their new system managing an impressive 800 parts produced every 10-hour shift - that's 80 parts per hour! Bob and Jose are keeping a close eye on production thanks to Formic's convenient dashboard feature, allowing them the flexibility of logging in from home or even via smartphone. Impressed by how quickly they have seen results so far, Polar is now pursuing additional opportunities for automating their facility to keep up with global competitors by utilizing Formic's pay-for-productivity robots that are guaranteed to work.