1. SIMBE ROBOTICS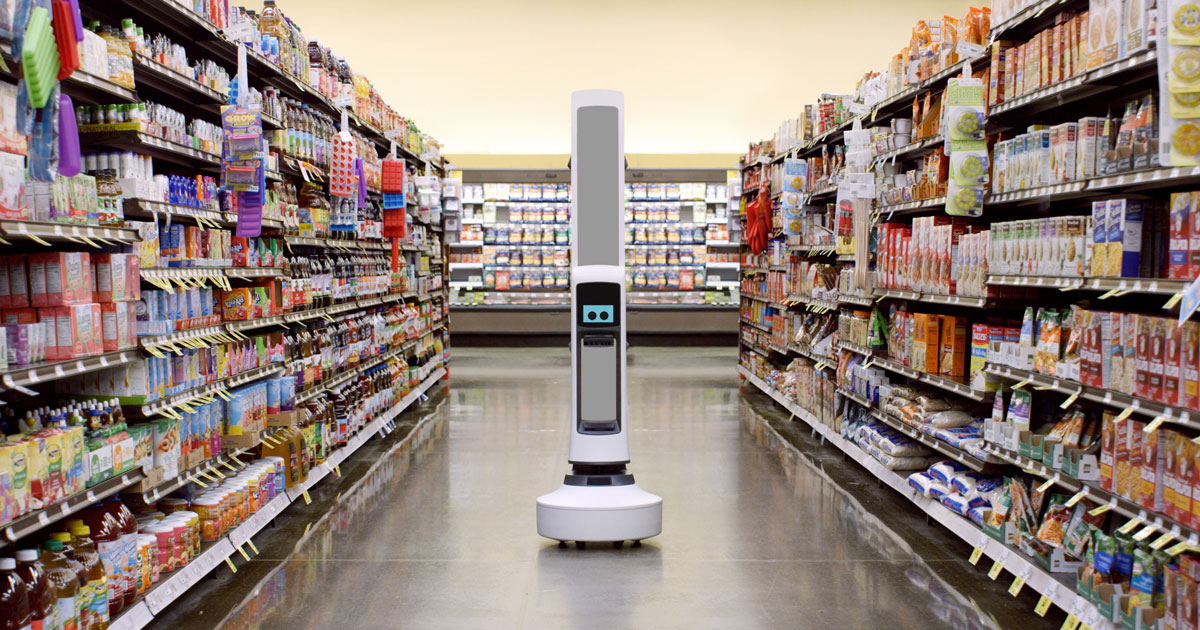 Simbe Robotics is helping brick-and-mortar retail stores optimize their shelves and their profits. "Tally'' is an autonomous robot that tracks inventory to ensure that everything the customer wants is on the shelf. This is a serious problem for regional retailers; according to the IHL group, over 24% of Amazon's current retail revenue comes from customers who first tried to buy the product in-store. Companies like grocery stores - who have such a strong flow of products in from the warehouse and then out to customers - really benefit from a robot whose artificial intelligence capabilities can track detail so far beyond that of a human.
The numbers back up Simbe's business plan. According to their website, 20% of shopping trips at grocery and drug stores, 25% of trips to department stores and 33% of trips at electronics stores end with the item the customer wants being out of stock. This results in lost revenue of up to $448 billion. The insights gleaned from Tally can help management learn which products need to be restocked ASAP, which products are not where they should be, when products are missing facings and help ensure promos are correctly priced. Simbe's retailers are seeing a 25% lift on profits with existing customers.
2. ZIPLINE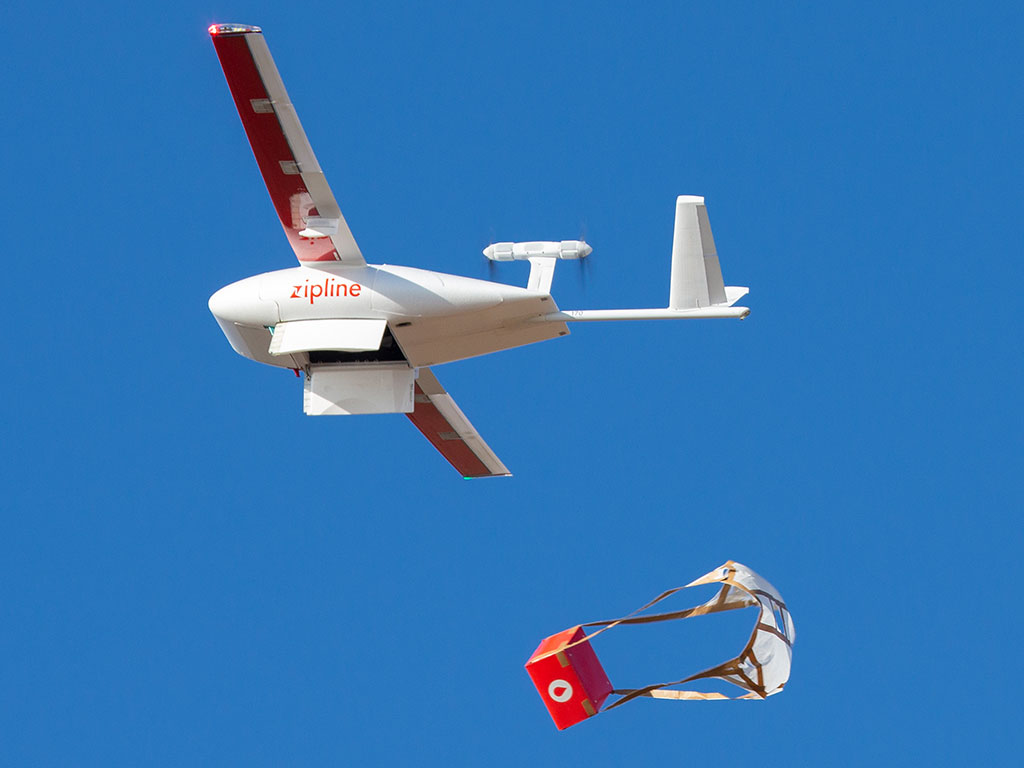 If Nuro's self-driving delivery vehicles weren't enough, Zipline is building a fleet of autonomous drones to create the world's fastest delivery service. The company's origin story is inspiring. Its first operations were delivering medical products in Rwanda. Because the country's dirt roads were so suspect to flooding, if a patient needed access to blood or antibiotics they would have to wait hours and hours. Zipline fixed that problem. Its drones can carry packages up to 3.9 lbs at a speed of 62mph and an altitude of 80-120 meters. Arguably the most impressive statistic is fulfillment time - it takes only 5 minutes on average for an order to be loaded and for the drone to be in the air.
The entire program is cost effective because the engineering is designed to be as simple as possible. Clients do not need to spend any money on infrastructure that allow the drone to land. Instead, supplies drop out of the drone on a parachute that can be easily thrown away. On the return journey, the drone broadcasts its location in 3D space to the radio receivers next to Zipline's landing platform. This allows the towers to align a cable that will slide over a hook on the end of each drone. The drone comes to a halt and slides down the cable, ready for staff to reload it. The entire process is fast, easy and does not require building advanced infrastructure. Zipline is now partnering with Walmart in the U.S. retail space in order to grow.
3. BUILT ROBOTICS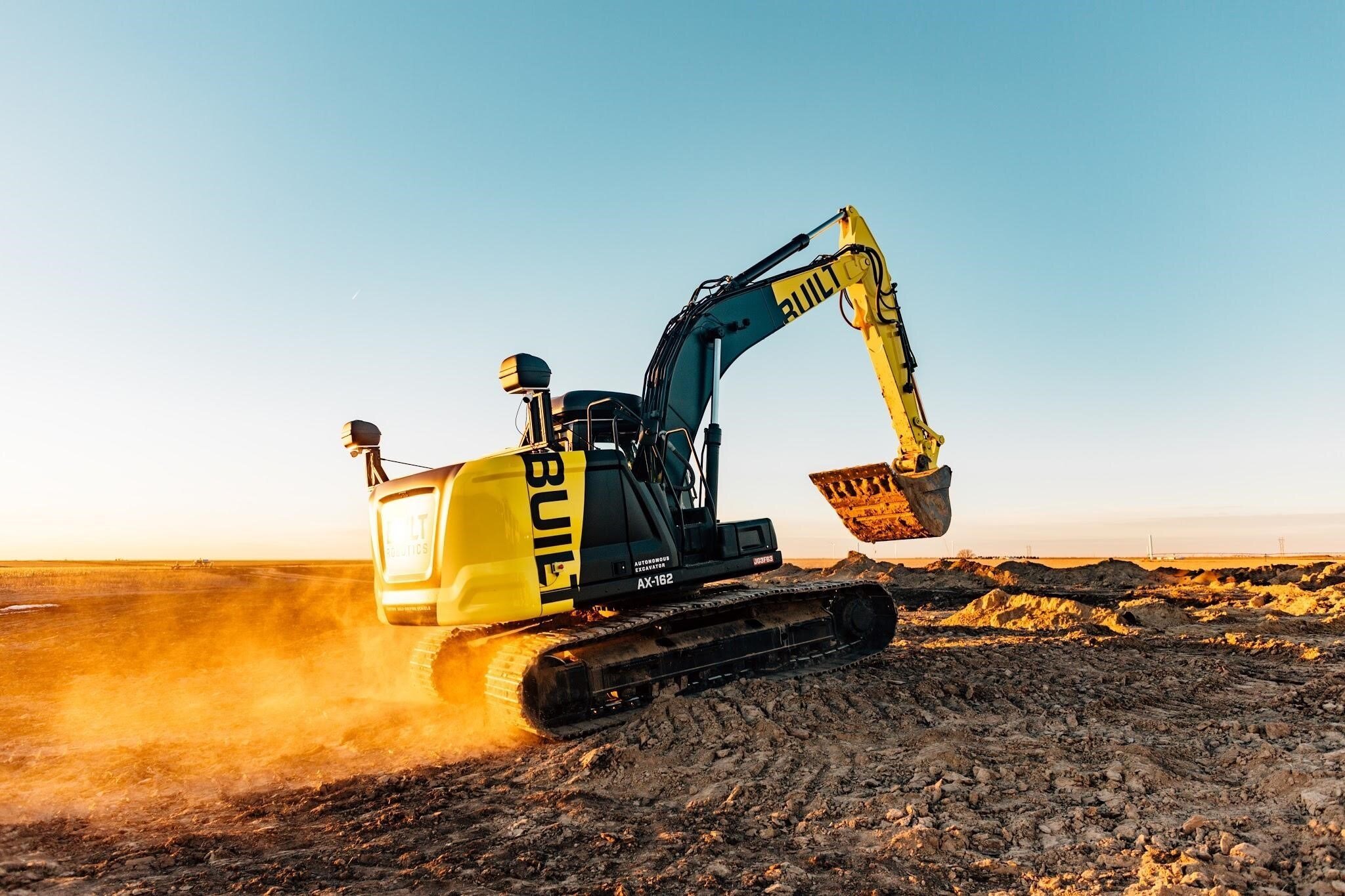 The earthmoving industry - companies that dig trenches and move land to help construct buildings and other structures - has been stagnant for decades. But now its workers are starting to retire and there aren't enough young people to replace them. Enter Built Robotics. Their argument is that you don't need any workers - young or old - if the machines can dig the trenches themselves. Build's automation technology is called "The Exosystem". It in itself is not a digging tool - it installs onto late-model excavators and gives them fully automated capabilities. Managers simply need to plug in what they want the robot to do and let them go to work. They still have the option to retake manual control at any point, and can follow progress throughout the day through Build's "Everest" software. Worried about security? The Exosystem includes a solar-powered 24/7 security system as well as GPS tracking.
9. MAIDBOT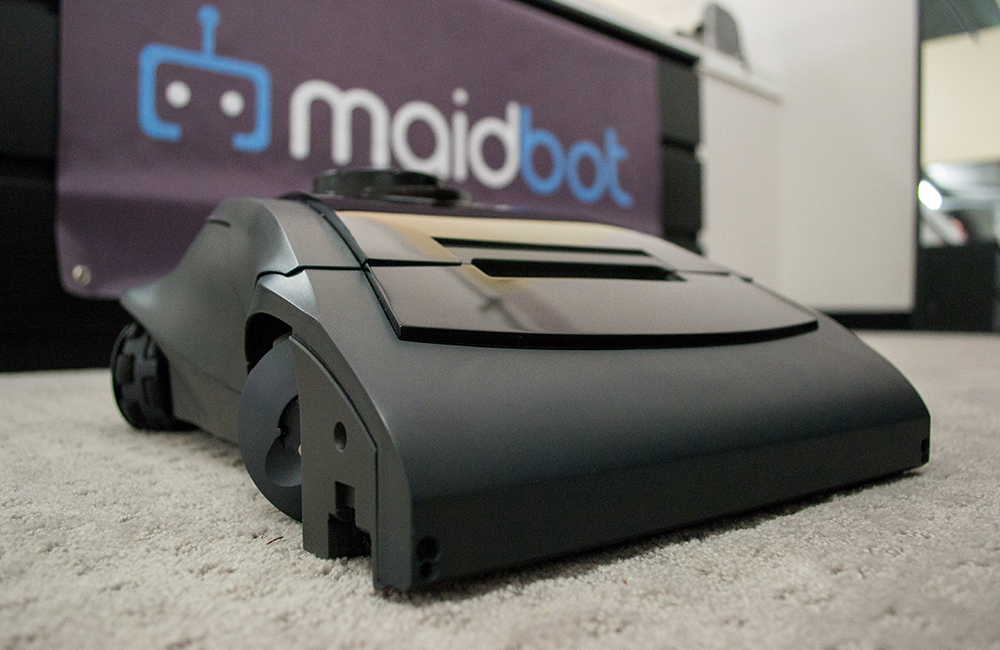 Maidbot is trying to revolutionize the commercial cleaning industry. The market is not the first that jumps to mind when thinking about the potential of automation - naturally things like drones and self-driving cars leap to the forefront - but the industry generates over $50 billion in the U.S. alone. It's composed mostly of janitorial and building maintenance companies, which are struggling to find labor, a problem made worse by increased demand from the COVID-19 pandemic. For the companies that hire commercial cleaners - office buildings, hotels, etc. - robots increase consistency and lower costs. Maidbot's "Rosie" is a potent piece of engineering. It is durable, made to endure the rigors of daily industrial use. It contains high-powered motors and the same battery utilized by Tesla's cars. Its machine learning algorithms continuously improve cleaning and performance and its unique wheel design allows it to reach tight spaces.
10. VEO ROBOTICS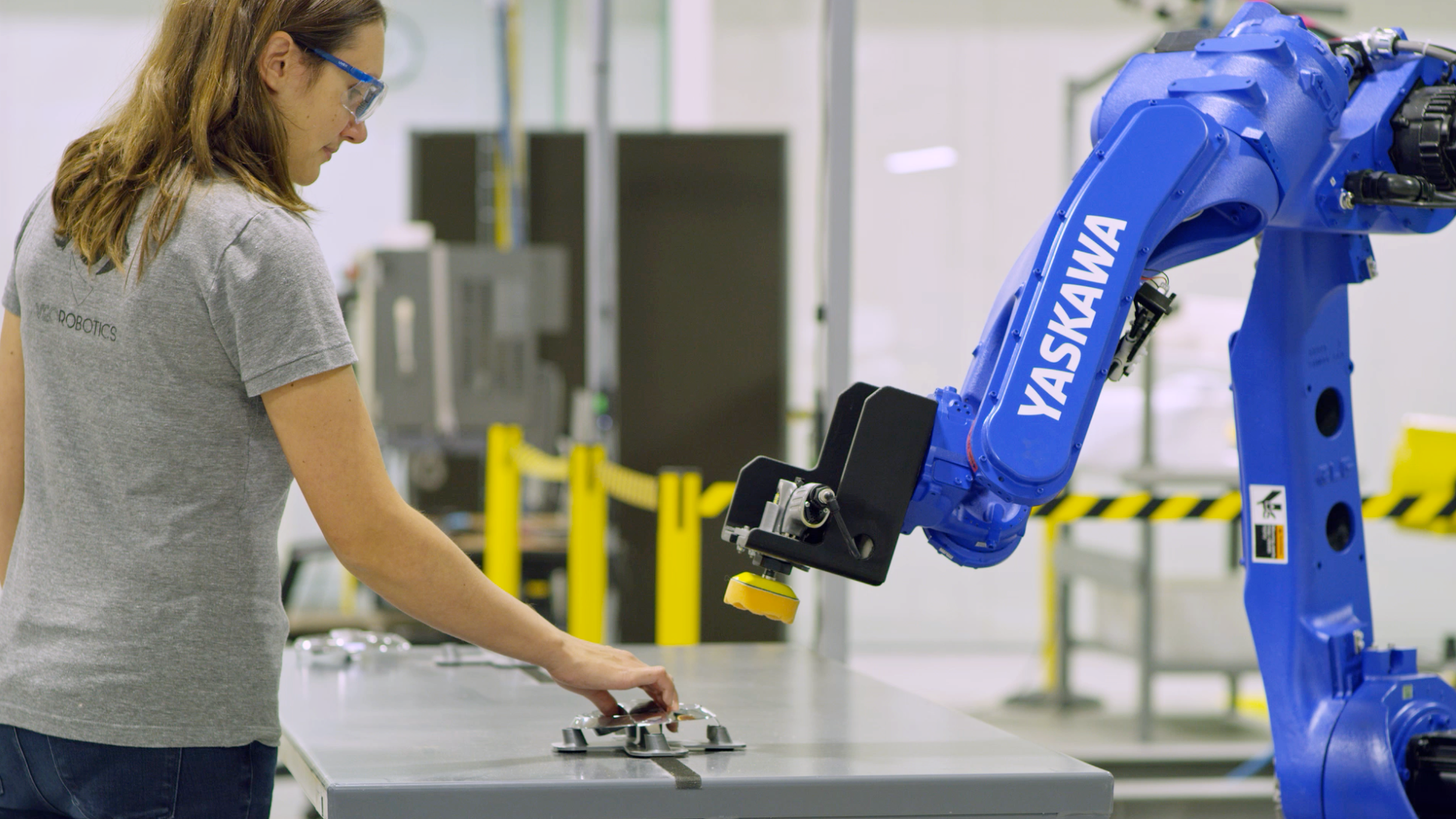 One of the biggest problems in manufacturing is the cost of human-robot collaboration. Normally, industrial robots are confined to cages where there is no possibility of an accident occurring. Increasingly however, manufacturers are starting to use powerful industrial robots that rely on human dexterity and versatility. Unfortunately, this combination can be lethal. Manufacturers have to be extremely careful and end up spending valuable time designing complex rules for every possible scenario. Veo Robotics has engineered a solution to this problem. Its FreeMove technology is a comprehensive safeguarding platform. The system uses custom 3D time-of-flight sensors to track and calculate all possible future states, and then makes the decision on its own as to whether it is safe to work or not. This saves manufacturers time and money, and most importantly keeps human workers safe.