Affordable healthcare. Reusable rockets. Unlimited manufacturing labor.
These are a few of the stickiest challenges that some American companies are tackling.
Andreessen Horowitz, a top tech VC firm with $20B under management, just released their list of the top 50 companies kickstarting American renewal, called the "American Dynamism 50." What is American Dynamism? Andreessen Horowitz defines it this way:
"It is the belief that the values upon which the country was founded are real and worth defending. Dynamism is also a feeling: the feeling of growth, movement, momentum, and opportunity that makes America the country people want to be from, to immigrate to, and to build a life, career, or company in."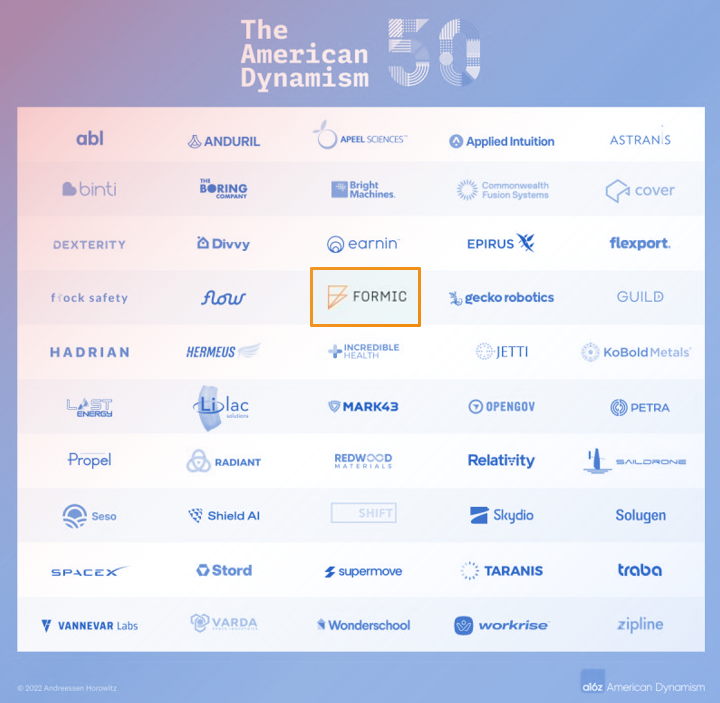 In selecting these 50 companies, Andreessen Horowitz considered a variety of factors including a company's mission, momentum, job creation, funding, and feedback from a panel of 30 government leaders.
As highlighted in the Andreessen Horowitz selection criteria, the Formic score was boosted by our mission, momentum, and founders.
Formic's Mission:

To enable a resurgence of "Made in America"

Momentum:

Sustaining 70% QoQ growth in both customer count and ARR, 35% QoQ growth in employee headcount

Founders:

A "one-two" punch of automation expert (Misa Ilkhechi) and seasoned entrepreneur and global VC manager (Saman Farid)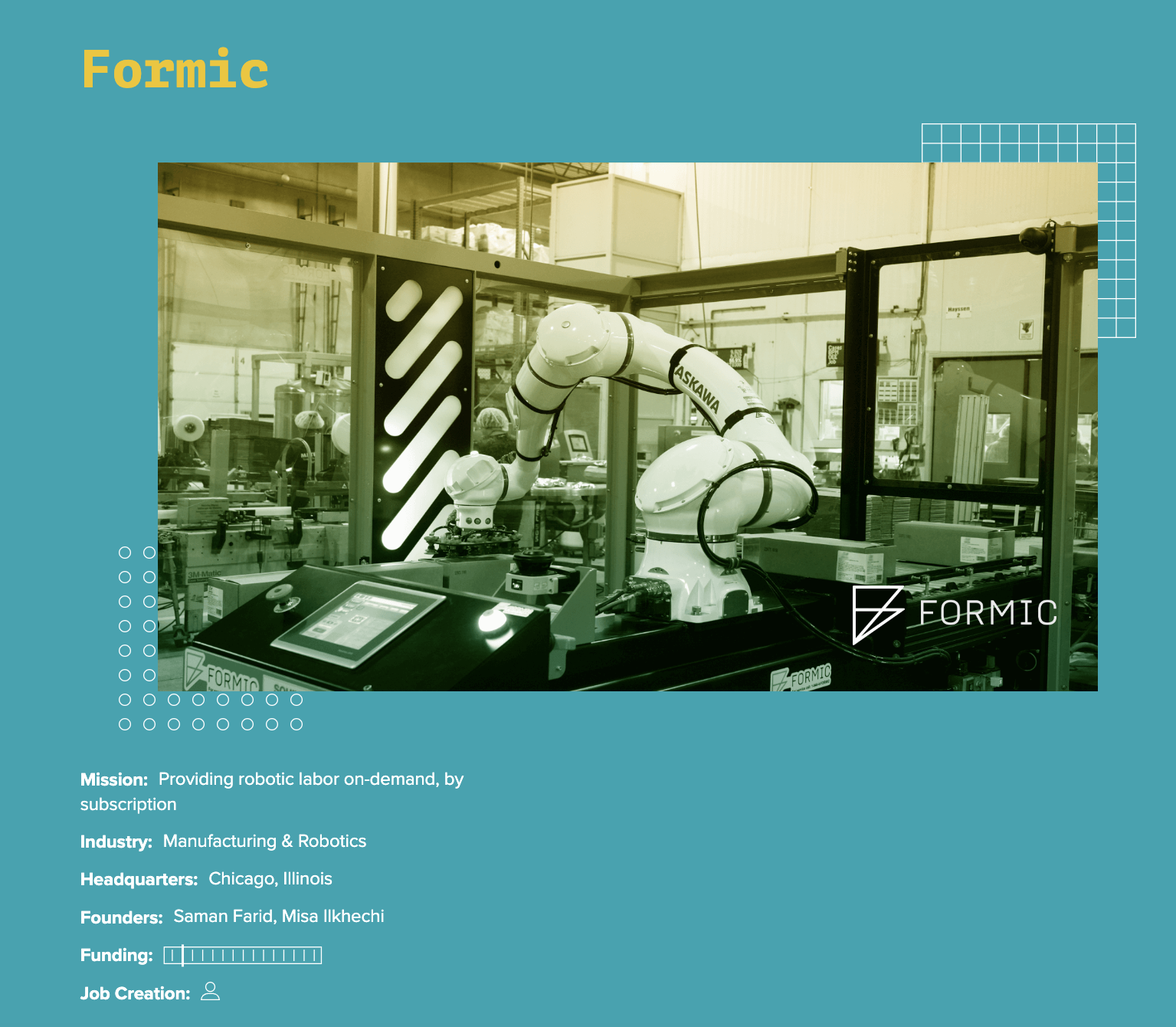 Congratulations to all the companies selected. Check out the full list.