There are many aspects to successfully deploying an automation system. One of the most critical aspects is choosing the right system integrator partner.
We recently had the opportunity to catch up with one of our valued integrator partners, Jeff Benning, the Founder and President of Designhawk Innovations. Jeff has built an extraordinary team that is passionate about what they do - serving manufacturers in the Chicago area with exceptional automation solutions.
Check out our interview below to learn about their team, their services, and trends they are seeing in the industry.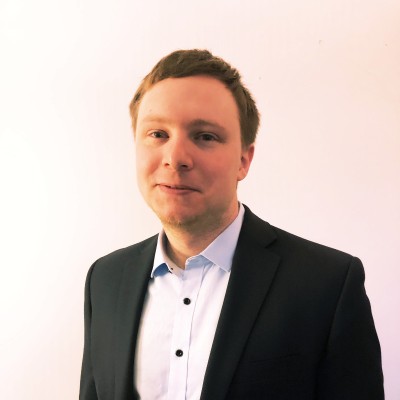 Jeff Benning, Designhawk Innovations
Can you tell us about your company?
"Designhawk Innovations is an industrial automation company and robotic systems integrator. We are a team of about 9 employees, including engineers, assembles, machinist, and an administration assistant. We're located in the northwest side of Chicago in Jefferson Park."
What products or services do you provide?
"Our primary service is industrial robotic automation. We build custom solutions to automate a variety of manufacturing processes. We do anything from small fixtures to multi-robot cells. Our engineers come from a wide range of disciplines, so we can generally come up with a solution for most applications.
Some of our primary applications are listed below and some real-world examples are on our website."

What types of customers do you serve?
"Most of our customers are small manufacturers in the Chicago area, around the 50-200 employee range, and we've got a couple international customers as well. Many customers are just getting into automation, so we're installing their first automated system. A few of our customers have worked with other integrators but are seeking a more positive experience.
Ultimately, our customers choose us because our focus is to make the customer feel comfortable with their system through ongoing education and support package options."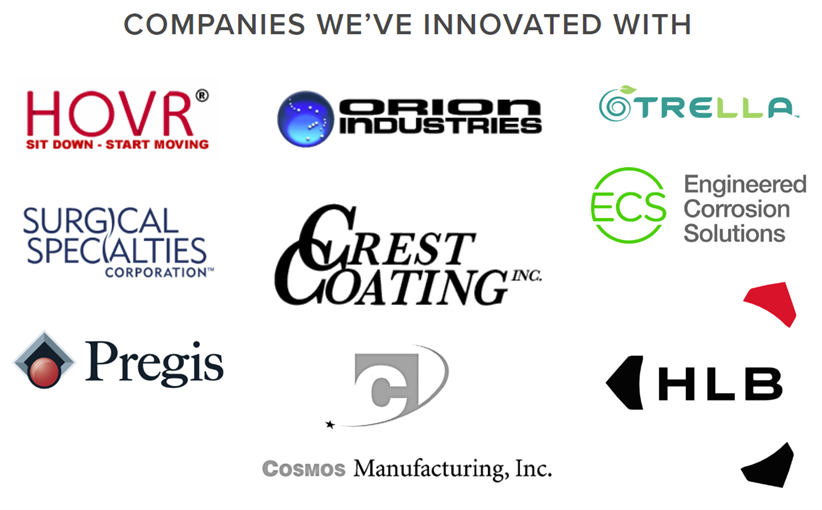 What are you most proud of about your company?
"I'm most proud of the team we have built. Our team genuinely enjoys their job because they love what they do. Our employees get really excited about new equipment (just got a CNC!), because they have passion for the work. Also, I am extremely proud that I'm able to pay our employees a living wage to do this work.
Regarding our customers, we pride ourselves on educating the customer about their new equipment, so they feel empowered at their own company. This type of ongoing partnership of support shows that Designhawk backs up their product, which I am extremely proud of."
What are some big trends you are seeing in industrial automation?
"The biggest trend is that companies need to automate. Before the pandemic, companies were excited about our proposals but would say that "robotics cost too much money". Today, manufacturers are realizing that automation is necessary if they want to stay in business. We are booking projects several months in advance because of the current demand.
The other trend is the new desire and ability for a company to support a system remotely. Companies are finally making it easier to troubleshoot and diagnose system issues from a remote office. This alone can save manufacturers money in down time and make it easier for integrators, like us, to support the system we build."
Why did you choose to partner with Formic? What has your experience been like so far?
"We had a potential customer that was particularly skeptical of automation because like a lot of small manufacturers, they had been burned before. My team identified a process in their facility that would be perfect for automating but they didn't want to put any money down until we proved it worked. This was when Formic stepped in.
We knew this was a relatively simple application, but because of the capital requirement, we would not have been able to do this ourselves. Formic jumped in to provide an attractive financial solution for the customer, allowing them to feel comfortable to integrate with us and with adopting automation.
Within about 12 weeks, we executed a running robotics system and we've been working on new projects with this customer ever since."
"Working with Formic has been very helpful for all parties involved and not only for the financial aspect. Formic initially provided the financial value to the customer, but they also provide technical value. They have engineers who can provide support for the systems that we design and install.
Recently, their new maintenance team has even stepped in to learn our designs and work with the customer as they wish to continue building on our original integration system. This extra support that Formic offers creates an excellent partnership for any systems integration company."
---
For more information about the customer story with Formic, Designhawk Innovations, and Polar Hardware, check it out on our Customer Story page or our YouTube channel.
If you are interested in working with Designhawk Innovations through a capital purchase approach, you can contact them here. Alternatively, you can leverage Designhawk solutions through the Formic RaaS model (zero CapEx) by contacting us.